New Operation is about to launch!
Dec 19, 2018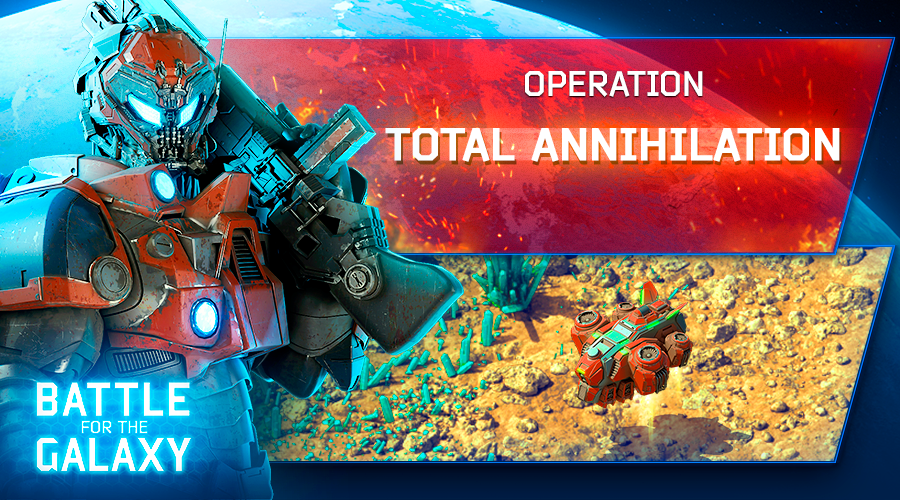 Commanders, the Operation Total Annihilation is taking place December 21-23.
You will fight to win 20 prizes, and the strongest of you will be able to get a Destruction Artifact that gives a chance to deal critical damage. Unique and furious battles are ahead!
Good luck, Commanders! May the best win!