Battle for the Galaxy 1.23 Update Sneak Peek pt.2
May 15, 2017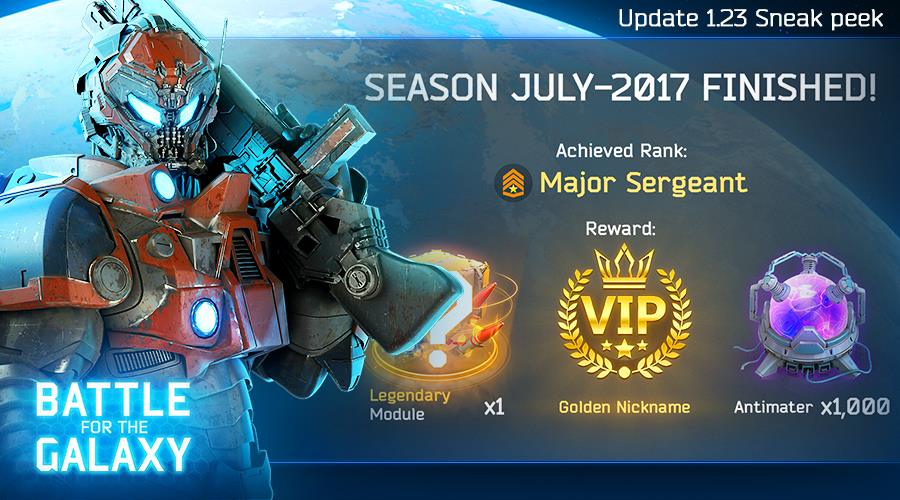 Greetings, Commanders!
Some exclusive info about Season's rewards:
At the end of each month you will receive rewards based on the Rank you've acquired. Get as high as you can in the Leaderboard to receive tons of Crystals and Modules for your Troops and Defenses.
But the rarest and the best reward awaits for those who will get to the very top and claim the Galaxy General Rank. Everyone will know that you're the living legend, and the permanent golden nickname will prove it.
Each Season a certain amount of your medals will be preserved, so you won't have to start everything over. Get to the highest possible Rank in a Season to preserve more medals for the upcoming one!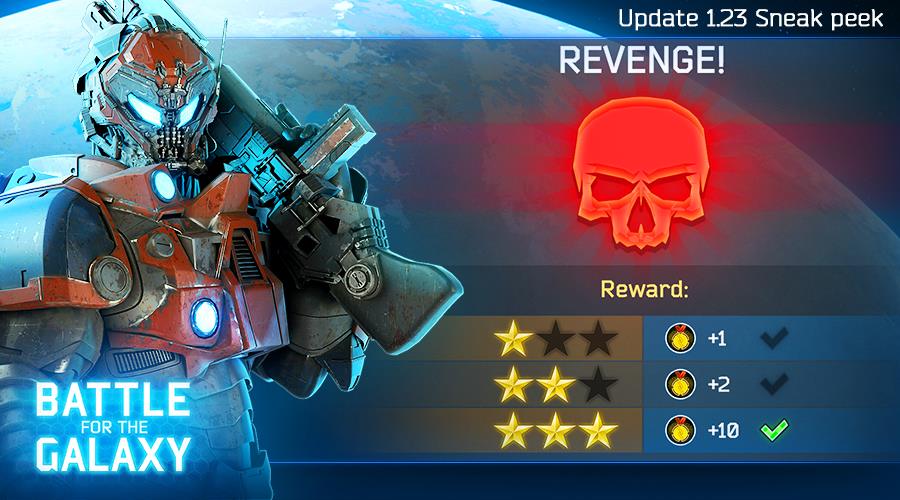 Upcoming changes for Revenge mode in update 1.23:
Each of you has received a notification saying that your base has been attacked. Unfortunately, you couldn't fight back every time: your enemy could be online or hide behind a shield like a coward. The updated Revenge mode will allow you to strike back immediately and punish the attacker! Don't forget: in Revenge you can earn useful resources and medals for Season Leaderboards!
More about update: