Battle for the Galaxy: Operations
Apr 13, 2018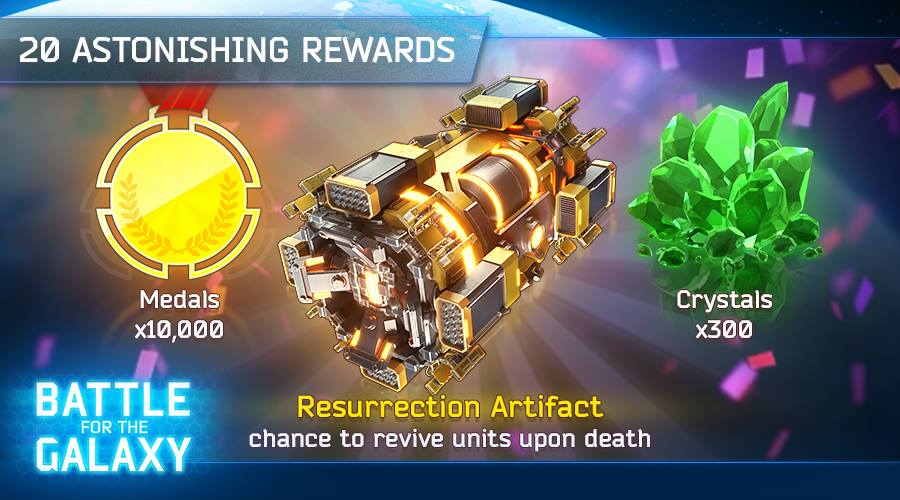 New game mode: 20 astonishing rewards!
Commanders, new game mode – Operations – is arriving soon so it's time to find out about the rewards.
Reserve some slots for new Rare and Legendary Modules, Medals, Antimatter and Crystals: accomplished missions in Operations will be very rewarding!
Complete full Operation and all missions to get a unique reward – Resurrection Artifact! Artifact is extremely powerful because it has an ability resurrect your fallen units upon death!
Follow our pages in social networks to be the first to know about game updates!
Good luck playing 🙂