Battle for the Galaxy 2.0 is out!
Aug 3, 2017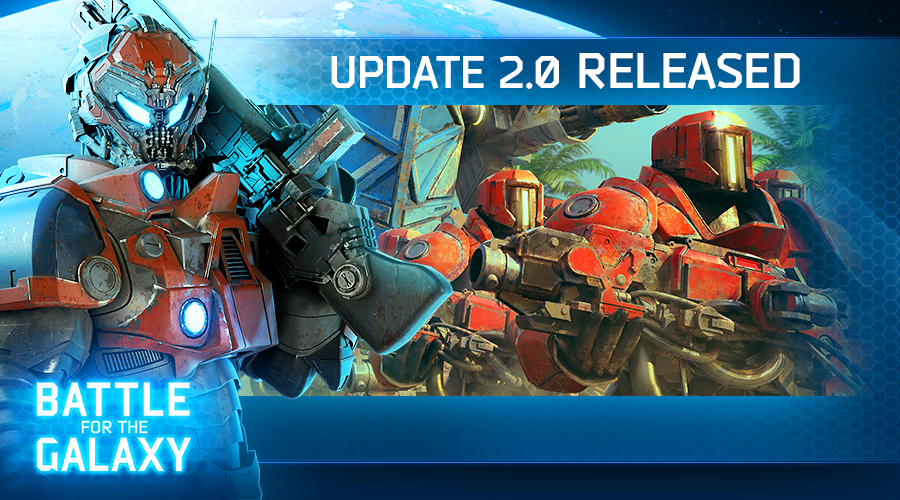 Commanders, start your engines!
New update 2.0 is out and available for download!
We'd like to thank you for your support and feedback. Such massive updates would be impossible without you.
What's new in Update 2.0?
* Seasons and Ranks: Get ready for an exciting competition with Commanders from every corner of the Galaxy! Earn Medals, be promoted to higher Ranks and harvest fruitful rewards at the end of each month.
* Corporate Wars Remastered: Join a War whenever you like and launch relentless assaults on 10 unique enemy bases. Show the best results to win and get Modules, Antimatter and Medals! Don't forget about participation rewards for those who didn't win – nobody's leaving the battle empty handed.
* Revenge mode updated: Get ready to earn more from punishing your enemies. Fight back immediately, those cowards won't hide behind their shields from you. Hit that "Revenge" button to get resources and precious Medals!
* Corporations enhanced: We've tried our best to make Corporations more useful and rewarding for their members. Use the brand-new Recruiting Board to find new allies or to hire new members! New bonuses will help you a lot in tough fights for glory of your Corporation!
* Rewards updated: We've changed rewards for the most of game modes making them bigger and better, but more importantly, we decided to remove Chips from Base Assault and Raids rewards lists and replace them with Modules!
Your troops and allies are waiting for you, Commanders! Log in now and join the Battle for the Galaxy!