New Operation!
Jun 25, 2018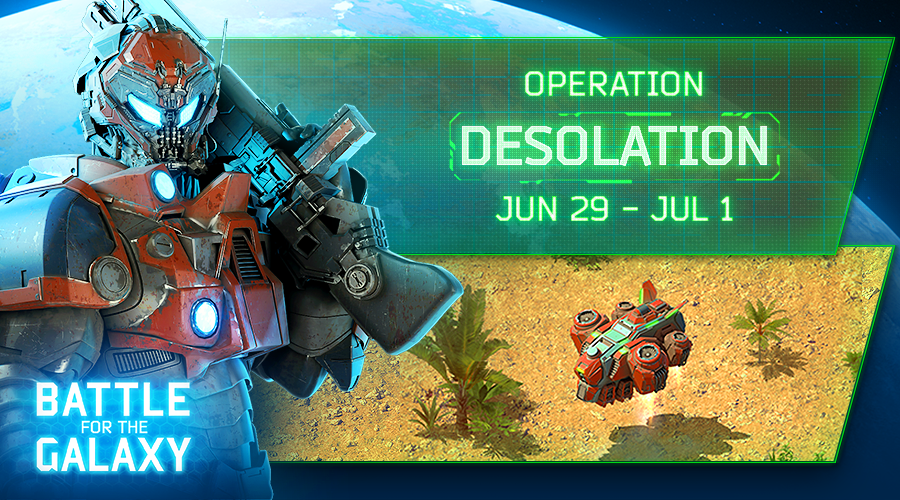 Commanders, Operation Desolation is scheduled for June 29-July 01.
After the Hero release the Operation mode will be offering truly "heroic" rewards! Current rewards have been improved and joined by new ones: Hero Cards and Hero Modules.
The most successful commanders will receive the Endurance Artifact which will add heroism to your troops: even after taking lethal damage they will continue to fight!
May luck be on your side, Commanders!