Operation Desolation has started!
Jun 29, 2018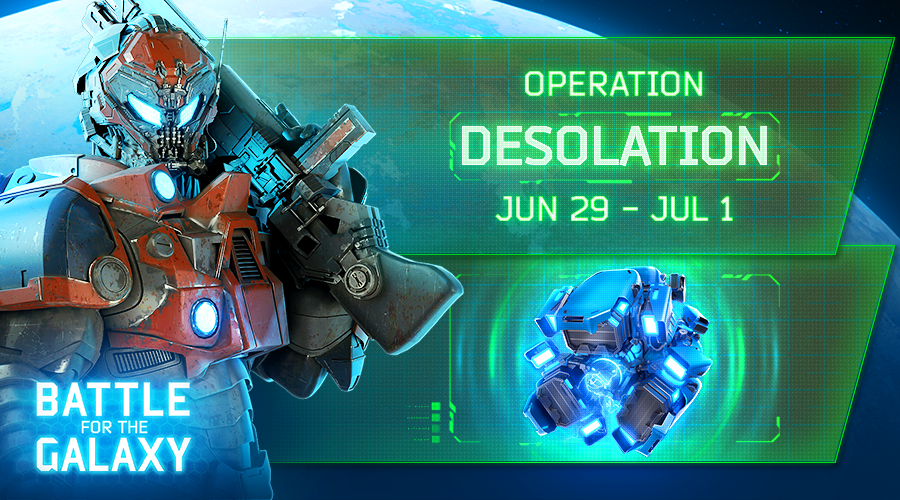 Operation Desolation has started!
Commanders, if you participated in the previous operation, then some of the points you scored were transferred to the Operation Desolation making it easier for you to get the Endurance Artifact. Also, we've upgraded current rewards to make them more attractive and added new ones: Hero Cards and Hero Modules.
Operation rules:
* 10 building drones
* 10x faster building
* 48 hours for the Operation
* New unit and tower balance
New rewards have been introduced:
Hero Cards
Rare and Legendary Hero modules
Overall reward value has been increased
The complete changelog of the reward system:
Instant training x5
Rare Tower module x1
Hero Cards x5
Antimatter x50
Crystals x100
Medals x1000
Rare Technology module x1
Rare Hero module x1
Crystals x200
Antimatter x200
Hero Cards x10
Rare Unit module x1
Medals x5000
Antimatter x500
Hero Cards x30
Legendary Technology module x1
Medals x10000
Legendary Unit module x1
Legendary Hero module x1
Endurance Artifact
Good luck, Commanders, and may the strongest win!